Χ️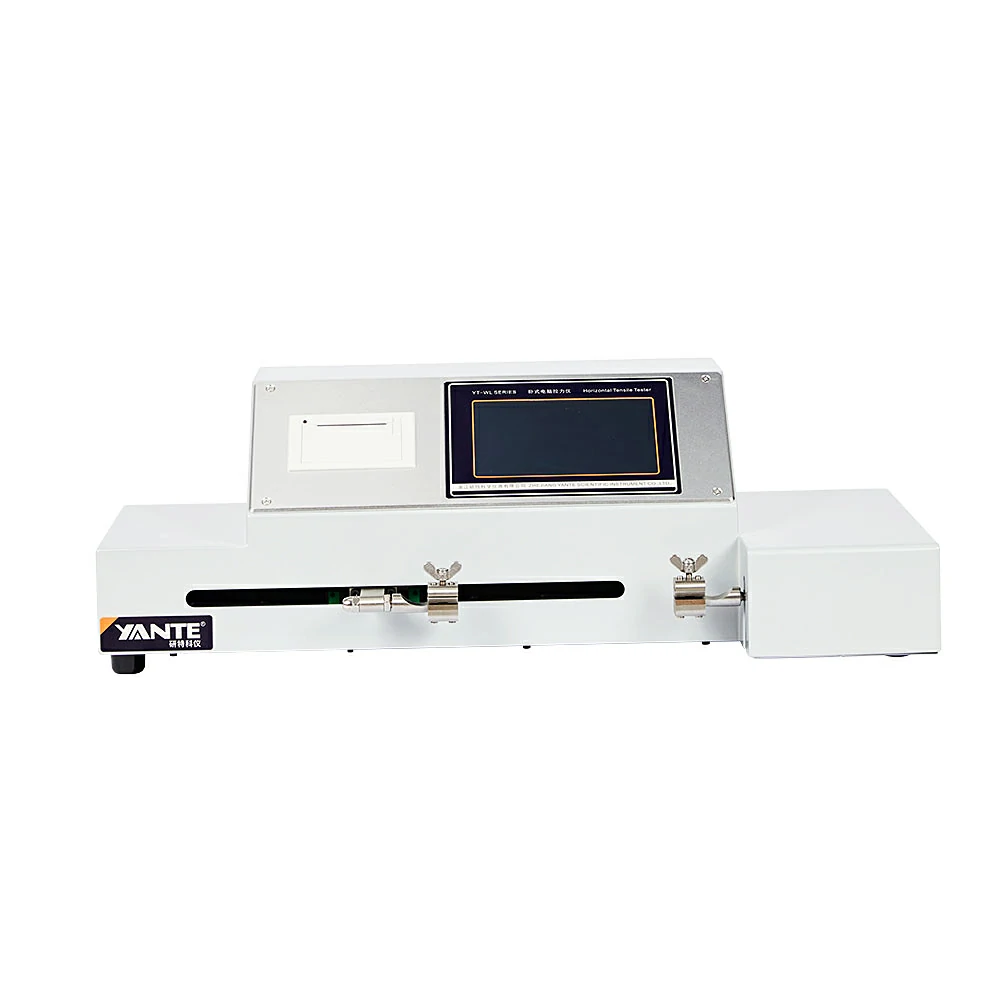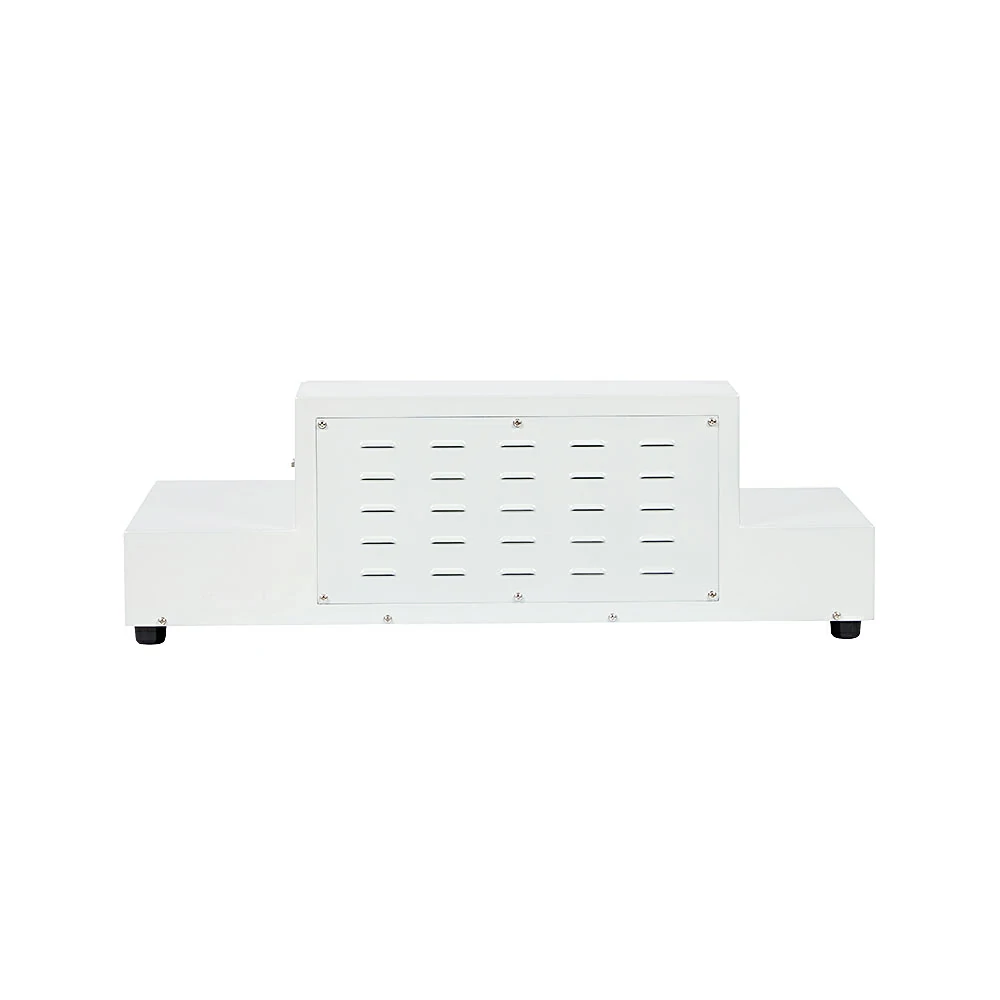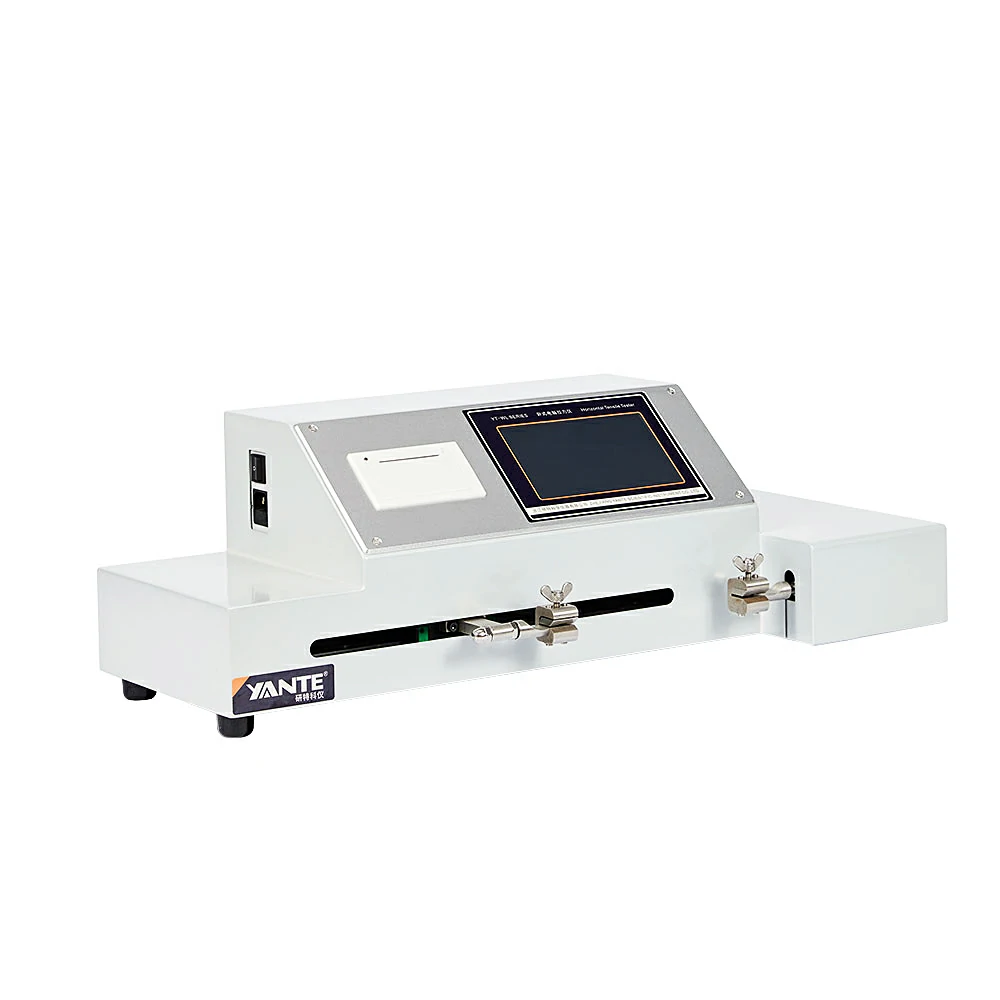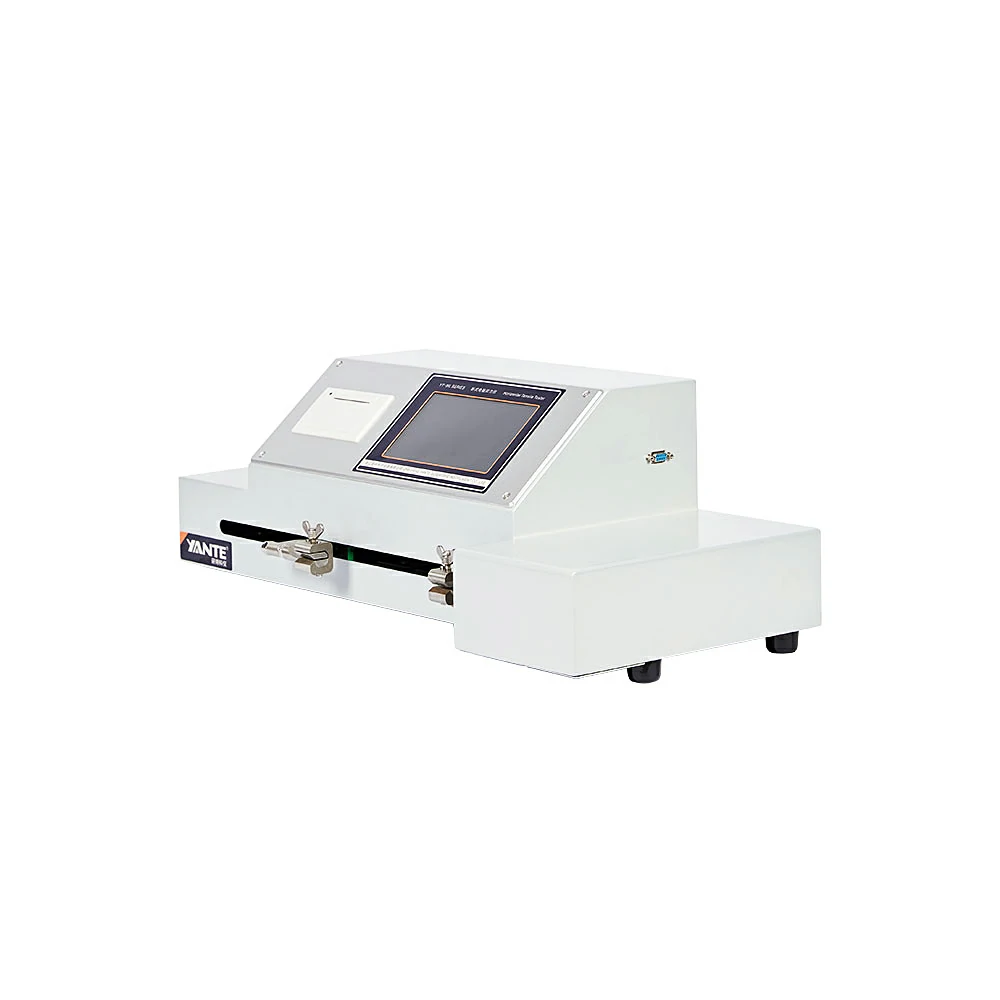 YT-WL Series Horizontal Tensile Tester
Delivery:

Send from factory in 3-7 work days after receive payment

Brand Name:

YANTE

Model:

YT-WL

Place of Origin:

China

Payment:

100% Advance T/T

Package:

Wooden Box
Product Details
● Paper, cardboard; aluminum foil, aluminum-plastic tape;
● Plastic film and other non-metallic materials.
● Non-woven fabric
● Measure tensile and tensile strength
● Measuring elongation, breaking length, tensile energy absorption, tensile index, tensile energy absorption index, elastic modulus
● Measure the peel strength of adhesive tape
● The transmission mechanism adopts a ball screw and three guide shafts, and the transmission is stable and accurate.
● Using closed-loop servo stepping motor, low noise and precise control.
● Real-time display of stretching curve.
● The ARM processor improves the response speed of the instrument and ensures the real-time performance of the measurement.
● Sudden power failure data storage function, data before power failure after power-on is retained and testing can be continued.
● Features of automatic reset, data memory, overload protection and fault self-diagnosis.
● Cooperate with computer software for communication (purchased separately).
GB/T 12914,GB/T 2792,GB/T 24218.3,GB/T 1040,TAPPI T 494
| | | | | | |
| --- | --- | --- | --- | --- | --- |
| No. | Accessory name | Model | Picture | Standard | Optional |
| 1 | Standard Distance Cutter | YT-Q15 | | | √ |
| 2 | Punch Standard Distance Cutter | YT-CQ15 | | | √ |
| 3 | Adjustable Paper Cutter | YT-TJD300 | | | √ |
| | | |
| --- | --- | --- |
| No. | Parameter item | Technical index |
| 1 | Power Supply | AC(100~240)V,(50/60)Hz 100W |
| 2 | Working Environment | Temperature(10~35)℃, Humidity≤ 85% |
| 3 | Display | 7 inch color touch screen |
| 4 | Measuring range | (0.15~30)N /(1~300)N /(3~1000)N |
| 5 | Display resolution | 0.01N(WL30) / 0.1N(WL300) / 0.1N(WL1000) |
| 6 | Indication error | ±1%(Range5%~100%) |
| 7 | Work stroke | 300mm |
| 8 | Sample width | 15mm(25mm,50mm Optional) |
| 9 | Stretching speed | (1~500)mm/min((Can be adjusted arbitrarily) |
| 10 | Print | Built-in thermal printer |
| 11 | Communication Interface | RS232(Default) (USB, WIFI optional) |
| 12 | Dimension | 800×400×300 mm |
| 13 | Net Weight | 35kg around |
Send your message to us